This section covers your building, contents & stock and other items in event of a fire and perils, lightning, explosion, earthquake or accidental damage. It is based on replacement value in today´s dollars, not the purchase price.

In an event where you don't have access to or cannot operate your business that has been caused by any perils listed under the fire/property section such as fire or storm damage, this will provide loss of income that you are not able to generate.

In simple terms this section covers you for any third party claim against you as a result of an injury or loss relating to your business. This includes the products that you sell, plus this extends to legal and other associated costs.

This covers both external and internal glass i.e. perspex, plastic material, table tops, counter tops, shelving, refrigerator cabinets and signage. This will give you coverage for accidental and malicious damage as well as fire and the listed specified perils.

This covers theft or attempted theft from a forcible or violent entry to the premises. This option will cover contents and stock that may be stolen from your premises. It also covers theft in the event of assault or violence without forcible entry.

This section covers the trading money in regards to your business. In the event that you are held-up or robbed while in transit to the bank, or your money has been taken from your private residence, it will provide the loss that you have incurred up to the sum insured selected.

This covers items like laptops, personal items and mobile phones that may be stolen from a locked up vehicle, locked up premises or in open air. It also covers for accidental damage.

This covers all mechanical and electronic equipment including air-conditioners, if you are responsible for resulting damage, fusion or electronic breakdown. You are covered up to the fit out sum insured and are not required to specify the equipment. This policy does not cover maintenance issues or normal wear and tear.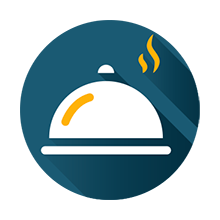 As an extension to Machinery Breakdown, this covers damage or loss of goods that are in fridges or freezers caused by a sudden and accidental breakdown of your equipment.